Braden T. F. "Brad" Cassidy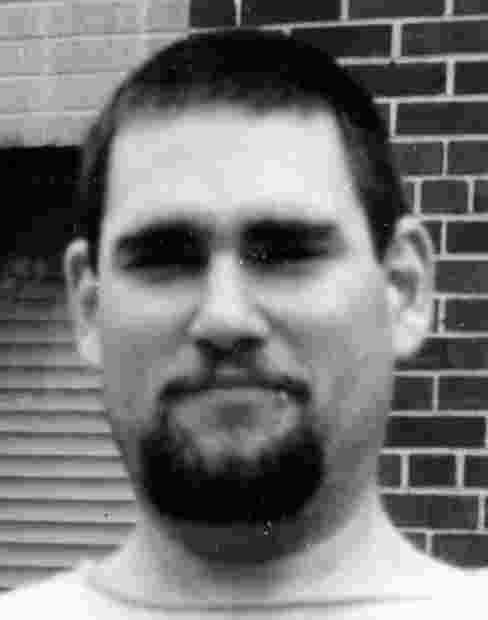 Cassidy, Braden T. F. "Brad" 11-28-71 - 04-20-08 Age 36. Loving and caring father of Emily Anne and William "Sam" Samuel, with a continuing loving relationship with Emily's mother, Kate and Sam's mother, Jennifer. Cherished son of Tom and Linda Cassidy, treasured brother of Marianne (Sam) Greco, Kristin (Gary) and Patrick (Melissa), adored uncle of Vinny, Heather, Amy and Alyssa, nephew of Gail Kozicki, great-nephew of Rosetta Mahnke and Lyle Mahnke, with many close cousins. Brad, a talented musician, treasured his record and book collection, learning and studying, especially religions, searching for good paths. He worked as a Bike Messenger, getting paid to do what he loved, riding a bike. He also studied Tai Chi. An intelligent, loyal and caring man, Brad has many true friends in the Chicago area, St. Louis and Seattle, and his beloved special friend, Molly. Memorial Service Saturday, 2:00 p.m. with memorial visitation until 5:00 p.m., at Leonard Memorial Home, Ltd., 565 Duane St., Glen Ellyn, IL. If desired, memorials to the St. Louis Bicycle Works, 4102 Shenandoah Ave., St. Louis, MO 63110, would be appreciated.
 Below is the Guest Book from the Chicago Sun Times.
Legacy.com®
                        Where life stories live on ®
Braden T. F. "Brad" Cassidy
May 12, 2008
I was married to Brad and we have a beautiful daughter, Emily. There is so much I miss about Brad, I can't even begin to say it all in a few words here. It is still so hard to believe that I will never see his smile or hear his laughter again. While we separated when Emily was young, we remained close and I always valued his friendship. He was always a part of my family and I am so blessed that our relationship will live on in Emily and within the Cassidy family. I love all of you.
~ 
Kate Stewart,
Glen Ellyn, Illinois
May 10, 2008
My brother, all I can think of is how getting through this hard time together will bring us closer. Then I realize losing him IS the hard time. I'll never forget him, and I'll never stop thinking of the things we could have discussed.
~ 
Patrick Cassidy,
Everett, Washington
May 10, 2008
watch for www.bradcassidy.com Coming soon for everyone to contribute to.
~ 
Kristin Cassidy/Manna,
Elburn, Illinois
May 09, 2008
I had so little time with him, but his humor and the way he saw the world were so special.
I'll miss what I didn't get to see of him as much as what I did.
~ 
Marianne Greco,
Villa Park, Illinois
May 07, 2008
As a great aunt, I did not get to know Brad growing up but from what I have heard, it was my loss, he was a loving and caring man and will be truly missed by all who had the joy of knowing him and being a part of his life.
~ 
Aunt Marge Calvert,
Lombard, Illinois